Graduates who decide to continue their university studies and therefore take the path of PhD make a choice dictated most often by passion for their field of studyof the desire to knowledge and by the will of participate personally in the future of scientific research And actively contribute to cultural, scientific and technological progress of the society. Along this road you can experience great joys and satisfactions, but the path is still long, tiring and sometimes raincoat.
For this reason, several studies have been conducted in recent years to monitor the mental health status of doctoral and doctoral students and understand what are the main factors that can pose a risk to their psychological well-being. For example, according to an international survey published in Naturethe 36% of doctoral and doctoral students turned to psychological support services for the treatment ofanxiety and of depression. Moreover, a meta-analysis conducted in 2021 and in which researchers from different universities in the United States and United Kingdom collaborated revealed that out of a total sample of 23,469 students and doctoral students, the 24% showed clinically significant symptoms of depression and that out of a sample of 15,626 students and doctoral students, the 17% reported symptoms of anxiety clinically significant.
Are you struggling with the stress imposed on you by your doctorate?

Difficult working conditions, precarious career prospects, performance pressure, … and many other factors are at the root of worrying mental health among doctoral students.

A systematic review: https://t.co/aRX55LH8Fe

– Max Planck PhDnet (@maxplanckphdnet) July 21, 2021
This thesis was recently confirmed also by a group of researchers from the University of Sussex, who conducted a study who has involved 3,352 PhD students and researchers working in the UK. This is the first research work carried out to compare the average level of mental health of doctoral students with that of their peers working in other sectors. The authors have indeed formed also a control group made up of 1256 young workers not employed in universities to understand whether there was, in fact, a higher incidence of mental illness among doctoral students and university researchers.
The results of the study seem to confirm this hypothesis concerning certain mental disorderslike, how anxiety and depression. Indeed, most doctoral students and researchers interviewed he believed it was "normal" to develop a mental health problem during the period of the doctorate and more than 1/3 admitted having toyed with the idea of ​​abandoning their studies because of psychological stress due to the pace of work. Moreover, almost 15% of participants have actually interrupted their doctoral studies due to a mental problem.
"It's very stressful and a lot of sleepless nights. I was often told before I started that it was a ton of work, but I think I underestimated it." https://t.co/POtGPW81T4

– Nature Careers (@NatureCareers) January 1, 2022
According to the study authors, these results underscore the need for continue to investigate the matter clarify the main obstacles faced by PhD and PhD students in the workplace and how these difficulties can negatively impact their mental and psychological well-being.
"Choosing the path of scientific research imposed undeniably particular challenges: some of them are related to the need to organize your time and refine increasingly sophisticated strategies prioritize your deadlines" Reflects Michela Rimondini, Senior Researcher in Clinical Psychology at the University of Verona and Psychological Executive at the Integrated University Hospital of Verona. "We are in fact talking about a work context that requires flexibility and the will to find gods compromise in the reconciliation between private life and professional life. In this world, the search for the right balance it is a dynamic processwhich varies according to the stages of research, career or time limit. All of this clearly requires a heavy mental effort and also adequate ability to manage anxiety and stress. It's not easy to work under pressure and tight deadlines while maintaining high concentration and keeping that certain amount of creativity which is always necessary to make a good scientific product.
For all these reasons it is likely that the data collected in the English study also reflects, at least in part, the Italian situation. Of course, each research context has its own differences depending on the country of reference. For example, we know that in some contexts, including Italy, an additional reason for anxiety and stress can be related to the state of precariousness where most doctoral and doctoral students are located. (In this regard, the ADI – Associazione Dottorandi Italiani denounces that in our country only 6.3% of research scholarship holders manage to continue their career in university research, ed.). Working in a world that requires great sacrifices in the face of relative certainties is a reason for concern for their futureundermine it psychological well-being and also affectshumor".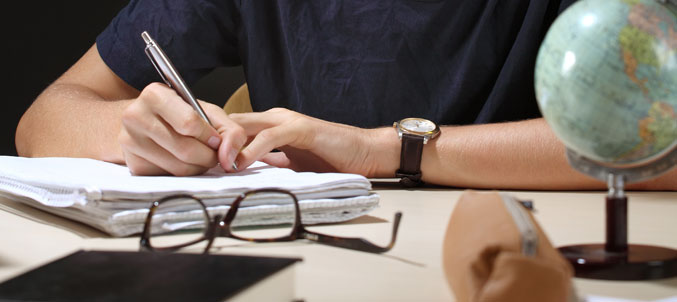 "There are two main reasons why interest in this topic has increased over the last period," Rimondini continues. "First of all, in recent years, the attention given to the importance of Mental Health in general by the company. Moreover, a new awareness of respect is gradually emerging in the academic world. the quality and value of interpersonal relationships in the research sector.
To understand this point, it is useful to make a to move back. We know that people trained in scientific research must possess, alongside what is called technical skills (skills, knowledge and skills strictly related to the specific scientific sector of reference) some of which general skillsor those skills related to attitude, how to relate and deal with workplace issues they are transverse to all disciplines.
Well, we are gradually realizing that the most important soft skills for a researcher are not the managerial-organizational ones that reward those who are more competitivebut those relationallike the ability to collaborate, communicate And manage conflicts At work. In other words, the skills that make the difference are not only those that lead to the achievement of the objective, but also those that enhance the research path and to professional and personal growth of the researcher. The competetion it can be useful in stimulating the production of new ideas and pushing towards ever higher standards; despite this, he still has to move in some ethical issues which dictate the rules of the game. One may indeed wonder if it is right to define a truly valid scientific result if its realization has involved acts of dishonesty or cooperation issues within the research group.
For this reason, it could be useful to include some students in the curricular training path soft skills course who teach not only the best ways to organize your time, the problem solving and the ability to work in a team, make decisions and manage conflicts constructively, but also strategies for coping with emotional distress and reduce stress. Fortunately, today more and more universities offer psychological support services for doctoral students who request it.
Even the University Center for Psychological University Clinical Services (SCUP) of the University of Padua offers a network of listening desks And psychological support services is aimed at all students and employees who need professional help to manage difficulties of various kinds related to work and personal life.
"We must alwaysresponsibility by the university about the context in which the research takes place," adds Rimondini. "Indeed, it is essential that doctoral schools offer researchers courses that are not only centered on their strictly educational needs, but which also teach the ethics of research and the importance of collaboration and respect between colleaguesfrom protection of intellectual property and of talent development. Only in this way will it be possible to train mature, solid and competent professionals capable of obtaining excellent scientific results without being crushed by psychological pressure.
Finally, it is important to highlight another problem that can cause frustration and psychological distress: that of gender gap. If in fact, as we have seen, all doctoral students are unfortunately exposed to the risk of developing certain mental health problems, this is all the more true for women. As we know, doctoral students and researchers are still struggling today to have theirs recognized you deservethey get less funding for their research projects and encounter many difficulties in balance between work and private life. Fortunately, in recent years, this issue is also gaining more attention in public debate. But still, there is still a long way to go to reduce gender inequalities in the world of scientific research. To overcome these obstacles, it is necessary to put in place a systematic change of certain cultural and social paradigms".
.