Cinnamon has countless benefits: not everyone knows that even chewing the sticks of this spice allows us to take advantage of its properties.
Cinnamon is a spice obtained from trees of the Lauraceae family. In addition to being used to enhance many preparations with its truly incomparable taste note, it has many beneficial properties: this is why chew cinnamon sticks it is good for our body.
Cinnamon: characteristics and nutritional properties
Used since 2700 BC, this spice is essential for the preparation of Christmas sweets, flavored cookies, mulled wine and much more.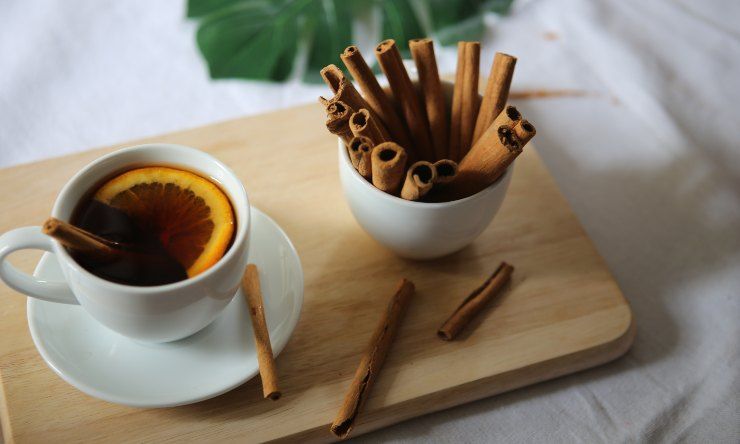 As for the nutritional properties of this spice, 100 grams of the product provide 247 kilocalories. The same amount also contains the following macronutrients:
Carbohydrates 55 grams;
Fiber 53.1 grams;
Protein 3.99 grams;
Fat 1.24 grams.
The beneficial properties of cinnamon are due to the high concentration of valuable substances, such as:
Vitamin A;
vitamin C;
Group B vitamins;
Sodium;
Manganese;
The iron;
Magnesium;
Potassium.
What are the side effects of cinnamon?
Can cinnamon consumption cause side effects?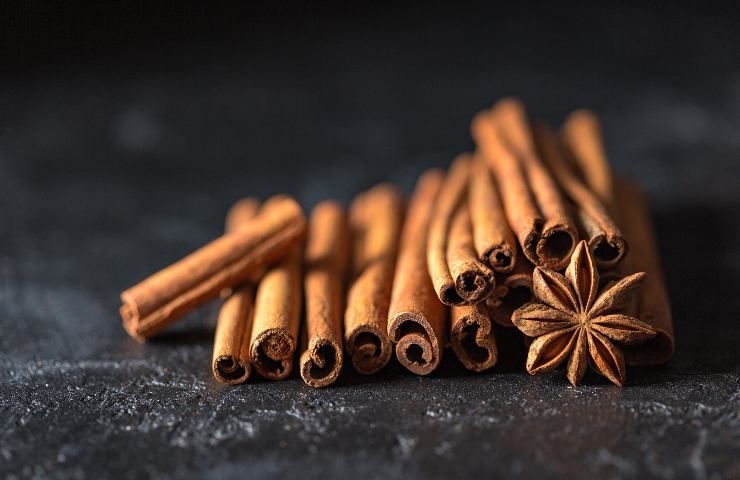 The consumption of this spice is not recommended in case of kidney or liver problems.
In fact, cinnamon contains a substance known as coumarin, which is mildly toxic to the kidneys and liver.
Even pregnant women should not eat cinnamon: high doses of this spice, in fact, are able to stimulate contractions of the uterus.
Likewise, it would be good for breastfeeding women to also avoid its consumption.
In addition, since cinnamon is able to reduce blood sugar levels, It is strongly recommended that people with diabetes seek advice from their doctor before taking it..
Finally, pay attention to the interference of this spice with all medications, especially antidiabetics.
Again, if you are on medication, the best advice is to contact your doctor before introducing cinnamon to your diet.
Chewing cinnamon sticks: all the benefits
We just need to find out what are all the benefits that the habit of chewing cinnamon sticks has on our health.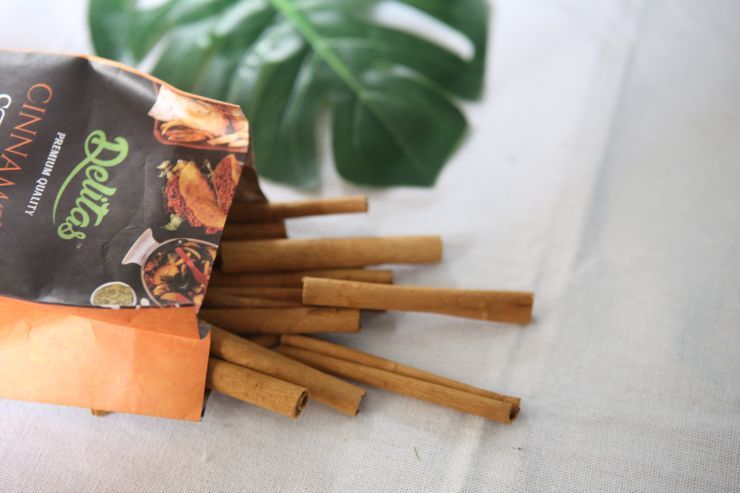 After all, this spice has been used in traditional Chinese medicine for centuries. In particular, it was mainly used as a remedy against:
Flu symptoms
Irregular menstrual cycle;
Intestinal parasites;
Diarrhea;
Dyspepsia;
Seasonal ailments.
Too many scientific studies have recognized the incredible healing power of this spicehighlighting how chewing cinnamon sticks has beneficial effects on the heart, body and mouth.
protect the heart
Introducing this habit into our routine helps us improve the health of the cardiovascular system.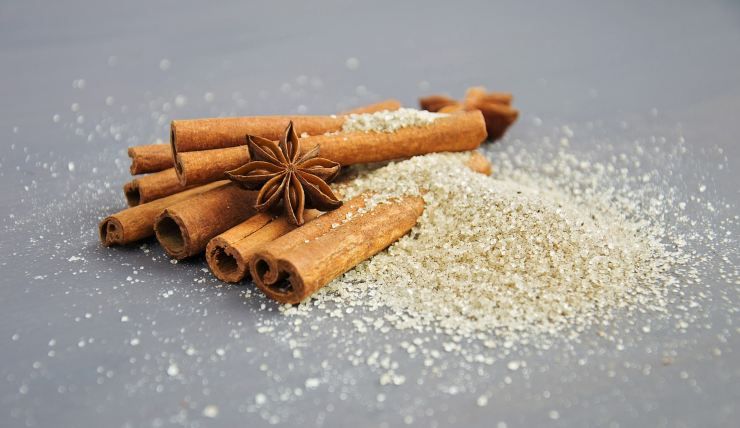 In fact, cinnamon is able to reduce blood glucose levels, thus counteracting hyperglycemia.
The dosage needed for this spice to lower blood sugar equals 2 grams per dayand must be associated with a healthy diet.
Not only that: its consumption is also able to improve fat metabolism.
You may also be interested in: Chewing ginger root: properties, benefits, contraindications
Slow down aging
Chewing cinnamon sticks helps us prevent the onset of degenerative diseases.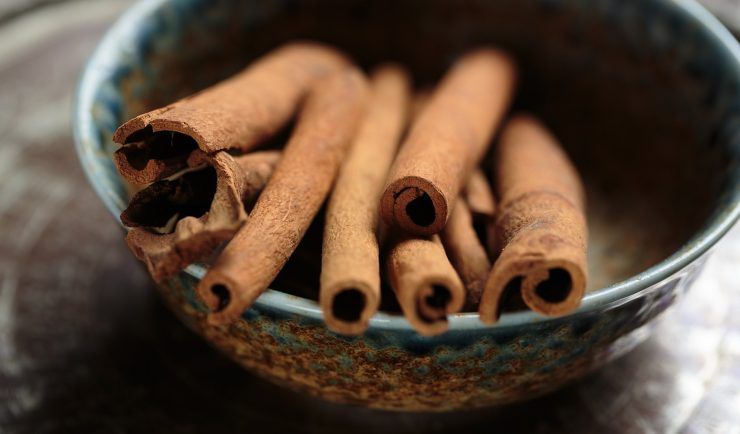 These include, for example, Parkinson's disease and Alzheimer's disease.
All thanks to his incredible antioxidant powerwhich fights against cellular aging by fighting against free radicals, responsible for neurodegenerative diseases and tumours.
You may also be interested in: Chewing Rosemary: Why We Should Do It Every Day
Improve oral health
Finally, chewing cinnamon sticks allows us to improve our oral hygiene.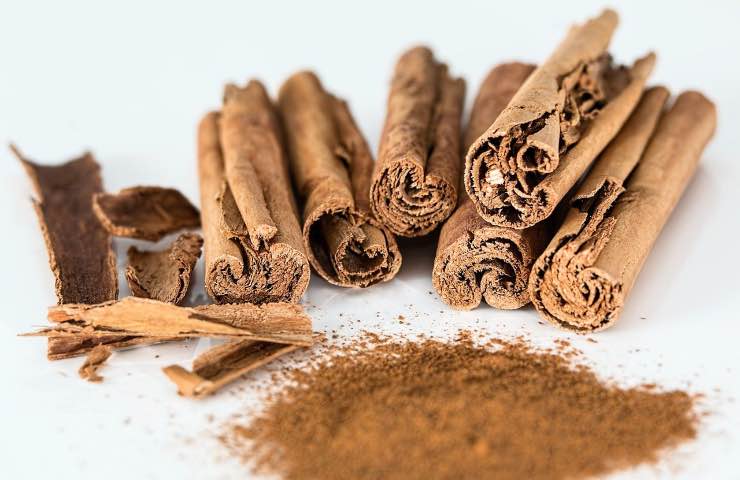 This spice, in fact, is not only an excellent remedy for halitosis, but has an antibacterial and purifying action, ideal for fight annoying disorders of the oral cavitysuch as canker sores, gingivitis and inflammation.
Finally, its antiseptic power is ideal for promoting the healing of lesions and small wounds in the mouth.