On his return from Malta, Pope Francis told reporters he has a knee problem that makes it difficult to walk
By: VirgilioNotizie | Posted on:
15
Pope Francis, back from his visit to Malta, did not hide from journalists the health problems that have plagued him for several weeks. The pope, in fact, has trouble walking due to a knee complication. "My health is a bit capricious, I have this knee problem that it gives me difficulty walking. It's a bit boring, but it's getting better, at least I can walk, until a week ago I couldn't," Pope Francis said at the usual press conference held during the flights. back from his apostolic journeys.
Pope Francis helped board the plane
Dwelling on his health problems, the pontiff told reporters that he could still improve, adding however that "at this age, you don't know how the game will end". Those who had attended the departure for Malta had noticed something different from usual.
For the first time, in fact, Pope Francis he hadn't boarded the plane at the bottom of the ladder, but he got the help of a freight elevator. An insight due to the knee problems accused by the Holy Father, which however did not prevent him from flying to Malta in order to raise awareness on the issue of migrants.
At the end of February, the pope was forced to cancel the visit to Florence
At the end of February, the pope's state of health was even more serious. Indeed, the Pontiff had been forced to cancel the visit scheduled for February 27 in Florence.
The Vatican press office shortly afterwards confirmed the indisposition, explaining in a note that the cancellation was due to "an acute crisis knee painfor which the doctor has prescribed a longer rest period for the leg".
Also because of this problem, Pope Francis was also forced to forego the Ash Wednesday celebrations, which this year fell on March 2.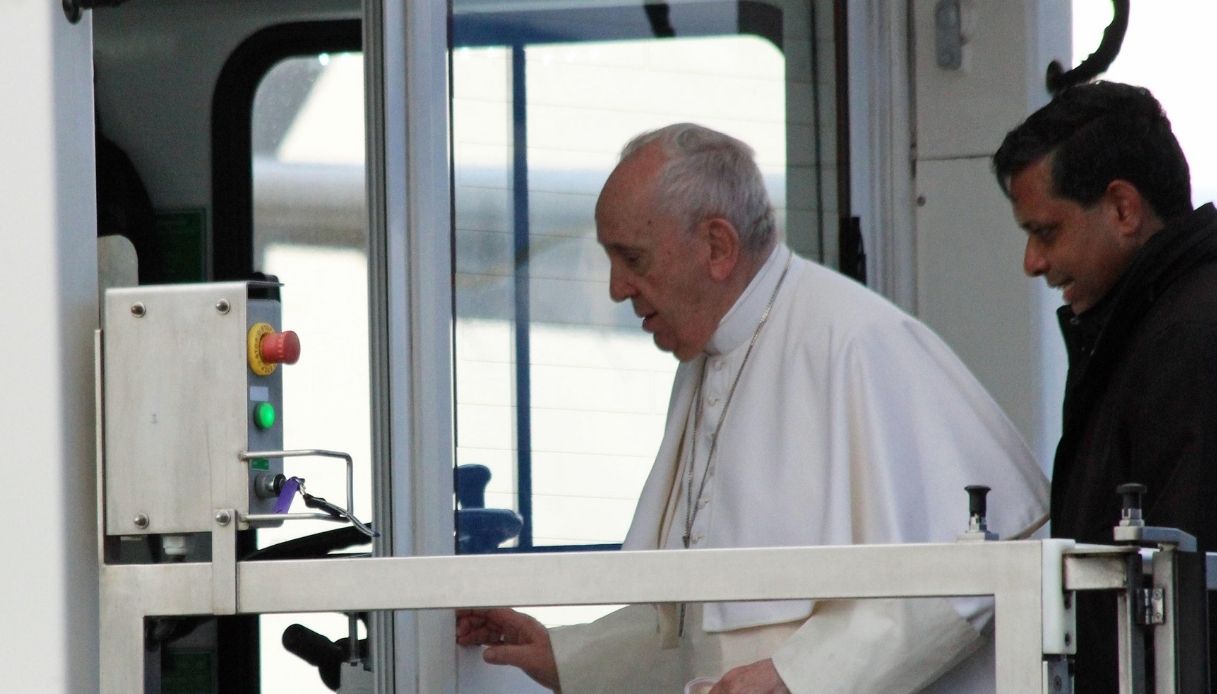 For the first time, before leaving for Malta, the Pope did not board the plane from the ladder
Pope confirms possibility of trip to Kyiv
On the return flight from Malta, Pope Francis also addressed the issue of the war in Ukraine. "War is always a cruelty, it is an inhuman and contrary to the spirit thing," read the report of the press conference reported by Avvenire. The pontiff confirmed that he is also part of the diplomatic work of the Holy See "The possibility of a trip to kyiv".
Pope Francis reiterated that he was available, that the trip "is on the table", as he had already said when speaking to reporters before leaving for Malta. In addition, the pontiff announced, there is also the possibility of a meeting with Patriarch Cyril.
Stay up to date on the latest news from Italy and the world: follow Virgilio News on Twitter.