ANCONA – The chain of solidarity for the Ukrainian people does not stop. Ancona's latest project is called Friends of the People for Ukraine (translated from English: friends of the people). It was started by a few activists and political activists, including Altra idea di città city councilor Francesco Rubini.
"As an advisor, together with some friends and colleagues – explains Rubini – we started this collection of funds and basic necessities to the Ukrainian people, this he lives in a very serious situation". Rubini, born in Ancona, defines Russian aggression "crazy and criminalBut the answer – according to him – is not in arms.
"Now is the time for diplomacy and humanitarian action, popular demands and solidarity. And we – continues the councilor of the Doric municipality – we decided to put our face on it". Fundraising continues from Monday, March 21).
"In this way, we who are part of the institutions try to fight against this terrible feeling of helplessness. 'Cause it's hard for us not to have the power to engrave on a dramatic situation".
Donations can be made to the following people IBAN: IT97Y0538702684000042879562 in the name of Francesco Rubini. As for the basic necessities, di Ready rescue And food Basically, the collection point is the workers' club of Germontari in Ancona, alle Grazie, via Colle Verde. "Above all, medical equipment and gauze pads are needed for the injured" – emphasizes Rubini.
"The club – let the organization know – will remain open to contributions and donations Friday 25 and Monday 28, from 6 p.m. to 8 p.m.".
Once the material has been collected, it will be the same activists who organized initiative to provide humanitarian aid to Ukraine: "We are preparing to physically lend a hand and thus arrive on the border between Poland and Ukraine. We want to put our face to it – repeats Rubini – and bring the political and human solidarity of the city of Anconaalways pacifist and always against war".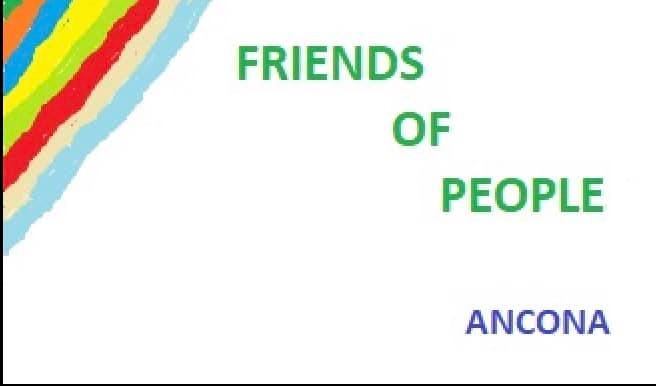 The purpose of the group friends of people is the one from provide physical assistance to the population Ukrainian, but travel expenses and the crowdfunding campaign has just started. In addition, several other variables are to be considered, linked to the instability of the socio-political context. Only next week will we know for sure if the van will leave or if, on the contrary, the help will be entrust yourself to an association that already operates in the field.
In the meantime, however, Rubini confirms his willingness to help refugees fleeing war"In case we manage to reach the border, al to return to we could take in the van as many people as it takes to drive".
It is a way "to be protagonists and to bring real help to the population, victimonce again, with a violent e brutal conflict".