Health, Cardiologists: 'Prevent smoking-related diseases. Non-combustion products reduce the risk'
Details

Posted on April 13, 2022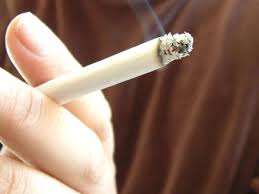 Genoa, April 13 – The thirteenth edition of the congress took place yesterday in Santa Margherita Ligure "In the heart of Santa Claus. The cardiologist and general practitioner of the region".
According to experts electronic cigarettes and heated tobacco products they can play an important role in preventing smoking-related diseases in adults who simply cannot quit smoking.
"In Italy, there is certainly the problem of having to drastically reduce the overall cardiovascular risk and smoking is certainly one of the most important and compelling issues to reduce the risk of stroke and heart attack – specify the Dr Alessandro Bina outpatient cardiologist in Cagliari – A very simple fact: with the reduction or abolition of smoking we have more advantages than with the devices that can revascularize the coronary arteries and therefore I, who am an outpatient cardiologist, think that a pragmatic approach to smoking cessation or in people unable, as is often the case, to reduce harm by heated tobacco devices in which we have found a 95% reduction in harmful substances from clinical studies, is certainly to be hoped for. I always tell my patients "quit smoking or at least try a device to act as a bridge to complete quitting" or if they really can't do it they still need to have a device that can significantly reduce the damage from a cardiovascular event. »
Smoking is the most preventable cause of cardiovascular disease and quitting it remains one of the most effective interventions to reduce risk, as explained by Dr. Stefano CarugoDirector of the Cardiology Complex Operating Unit of the Ospedale Maggiore Policlinico in Milan: "Unfortunately, smoking is the risk factor of risk factors. Especially in our country, too many people still smoke, especially young people and especially young women, which leads to heart attacks, strokes and kidney failure. So, as cardiologists, we are trying to fight a borderless battle against smoking. "
Quitting smoking must therefore be the main objective for all smokers but, for those who simply cannot manage it, alternative products to cigarettes, without combustion, can still greatly limit the risk of cardiovascular disease, underlines the Doctor Fabio Bandinidirector of the complex neurology operating unit at the Villa Scassi Hospital in Genoa.
"If you can't, alternatives to cigarettes may not lead to zero risk but certainly to reduced risk compared to cigarettes.. Among these, of course, there are also cigarettes so to speak or low-combustion smoke because the harmful combustion products are most harmful to the organism in general. Agree that nicotine has an addictive effect but at least the most toxic aspects, the most harmful to the arteries and the rest of the body are certainly significantly reduced. So not zero risk but reduced risk.
(askanews)
.