The Ramazzini Hospital in Carpi participates with three initiatives in the seventh edition of(H) Open House Week to be held from April 20 to 26, promoted by Wave Foundation, National Observatory of Women's Health and Gender, with the aim of promoting information, prevention and treatment for women. The event is part of the April 22 anniversary, National Women's Health Day.
THE INITIATIVES
Webinar – Tuesday, April 26, at 5:30 p.m.
Breast cancer: multidisciplinary approach at Carpi Hospital
Expected duration 90 minutes
Moderator
Francesco Casuli (Carpi Hospital Health Service)
Prevention and screening
Katia Cagossi (Oncology): Primary prevention and health promotion;
Pasqualina Esposito (Cancer Screening Program): Screening courses in the province of Modena;
Pietro Torricelli (Mammographic screening): Support for women in the mammography screening program;
Sonia Ferraresi (Radiology): Beyond screening: clinical radiology in the hereditary-familial process, in symptomatic patients and patients beyond screening age.
Carpi breast unit
Caterina Crivellaro (Breast Unit Case Manager): Presentation of the Breast Unit, multidisciplinary approach and organization (Eusoma certification);
Maria Grazia Lazzaretti, Marco Golinelli And Antonella Macolino (Operation): Surgical approach in a multidisciplinary field and collaboration with Plastic and Reconstructive Surgery of the Polyclinic;
Katia Cagossi, Alessia Ferrari And Umberto Ferrari (Oncology): Global approach to the disease (adjuvant treatment with chemotherapy and palliative care);
Frank Lohr (Radiotherapy): Radiotherapy treatment (adjuvant and stabilizer/analgesic in the metastatic patient);
Dania Barbier (Clinical Psychology): Psychological support in the course of the disease;
Filomena Zarrella (Physiatry): Post-treatment rehabilitation management.
At the end of the interventions, a space will be left for questions from the participants.
To register, go to the following link: https://www.ausl.mo.it/h-open-salute-donna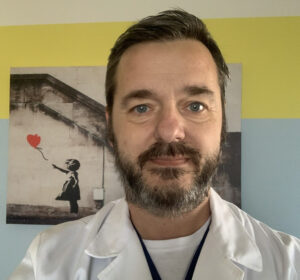 Interview with a gynecologist specialist
Wednesday April 20, from 4 p.m. to 7 p.m.
Among the initiatives scheduled also interviews, by appointment, lasting 15 minutes with Dr. Paolo Venturinigynecologist-oncologist specialist.
Interested women can send the request to the email address preopgincarpi@ausl.mo.it, specifying in the subject Colloquio Initiative Onda, or call 059/659356 from Monday to Friday from 12 p.m. to 1:30 p.m.
In participleanti will then send a link with instructions for logging in and the time the virtual interview will take place.
A mailbox available for citizens' questions
During the week of the event (April 20-26), the email address weeksalutedonna@ausl.mo.it will be available for
send questions on issues relating to the prevention, diagnosis and therapy of breast cancer, which specialist doctors will answer directly for the part of clinical competence.